'Stories For Book Lovers' picture book. Publisher: Alma

I was commissioned to illustrate a book of selected stories by renowed authors such as Fitzgerald or Chéjov. The common thread of the stories is the literary world in its broader sense. I made 16 illustrations (7 double and 9 single pages), cover, endpapers and some spot illustrations
What I like the most about this project is having to work in two-inks illustrations, since the commissions I receive  usually must be in full color. Making these illustrations in 100% black&white and a yellow pantone made me explore expressiveness through line and spot. I chose not to use grayscale to achieve stronger images, using the yellow colour in a symbolic/poetic way. I also really enjoyed the challenge of illustrating a short stories book, mainly because of the good selection of authors and their texts.

Normally, when I have a book or a book cover commission, the first thing I do is read the whole text. Then I start gathering all the information about the writer and the story. Who is the writer? When did he or she live? Is this story relevant for literature, history etc? Then I read the story again. I do it several times, writing down all the concepts, details and thoughts that I think can be useful. This is the most important part of the process for me. I always ask myself the same question: 'What do I want to tell with my illustration?'. Then I start to draw.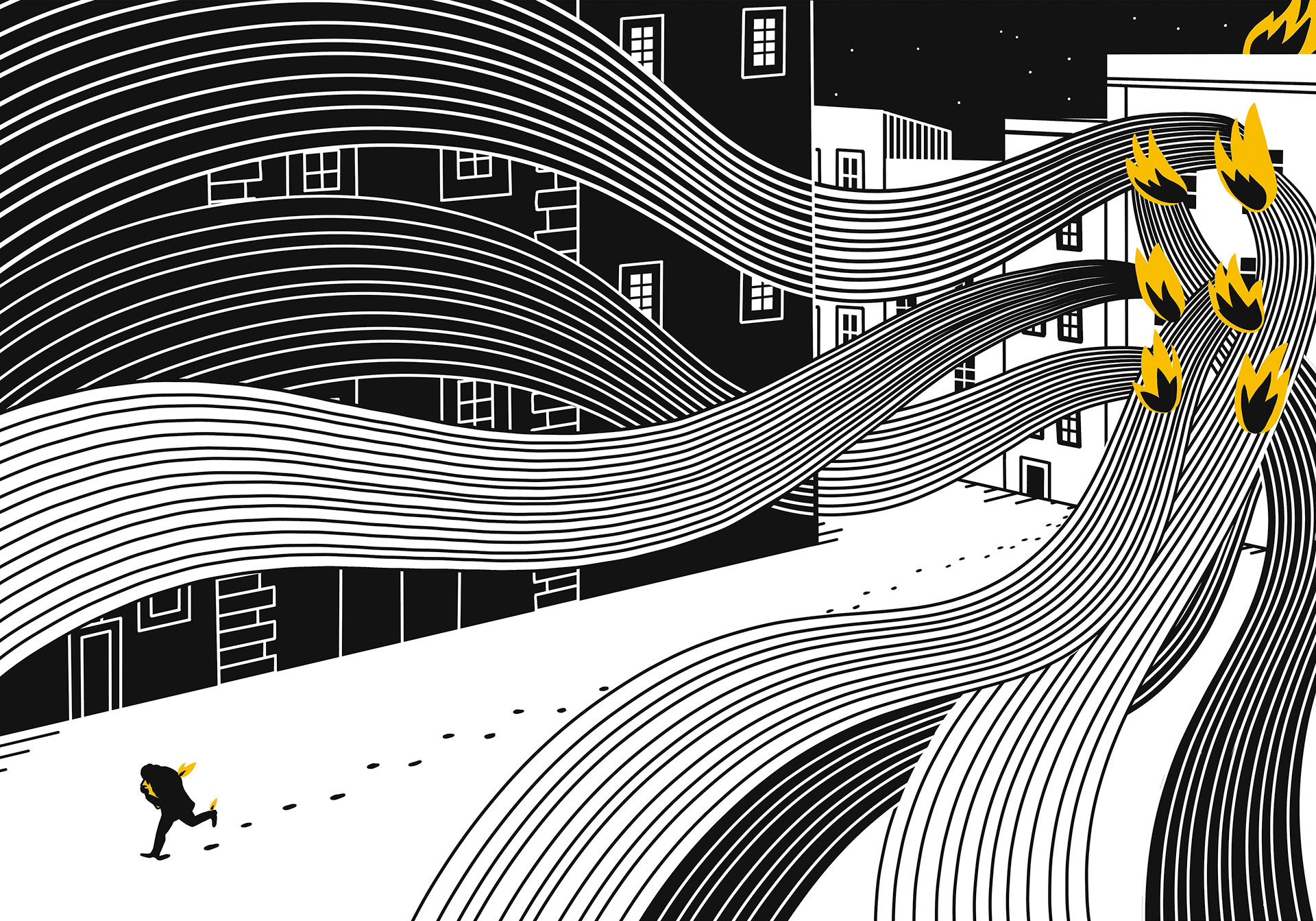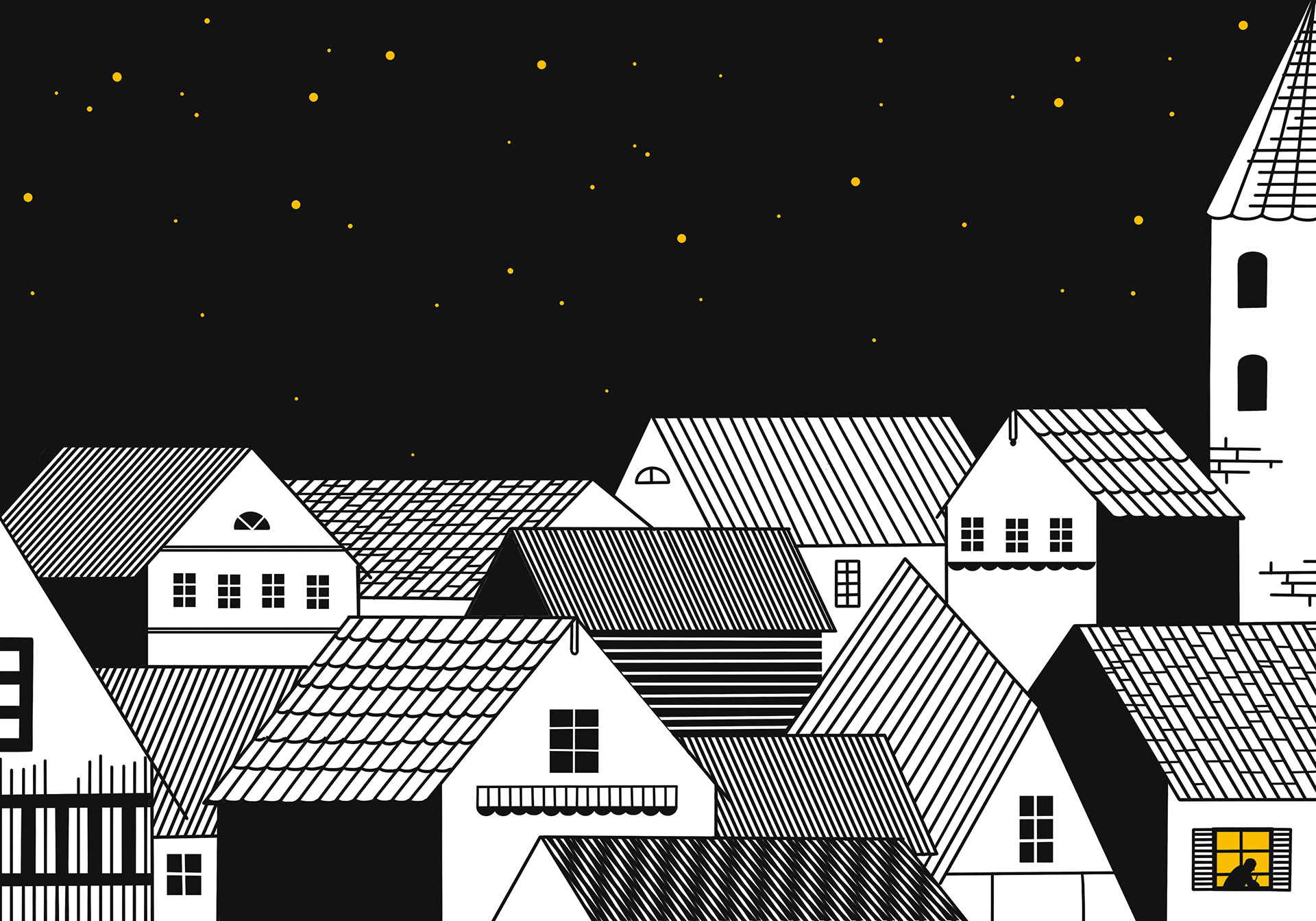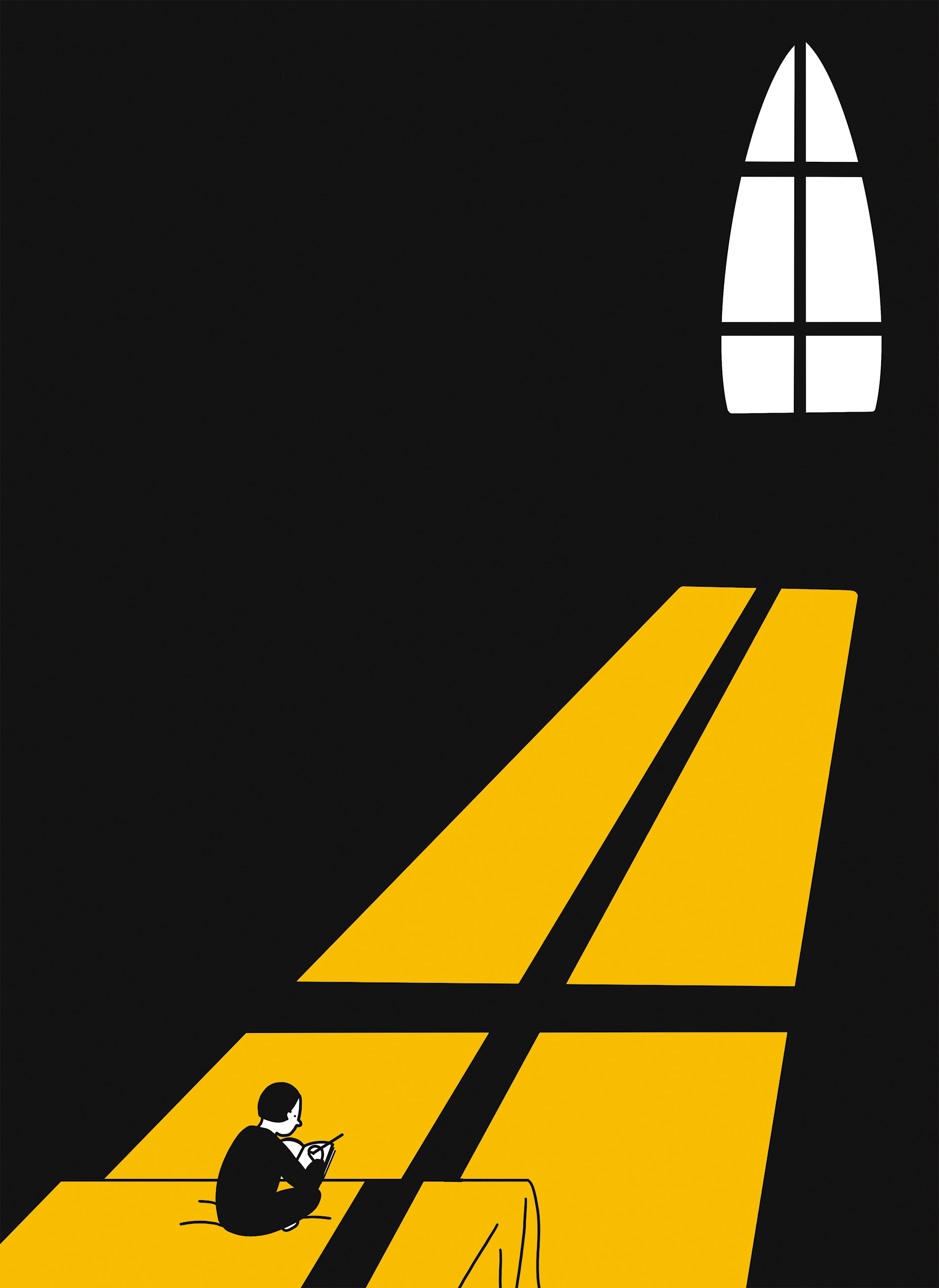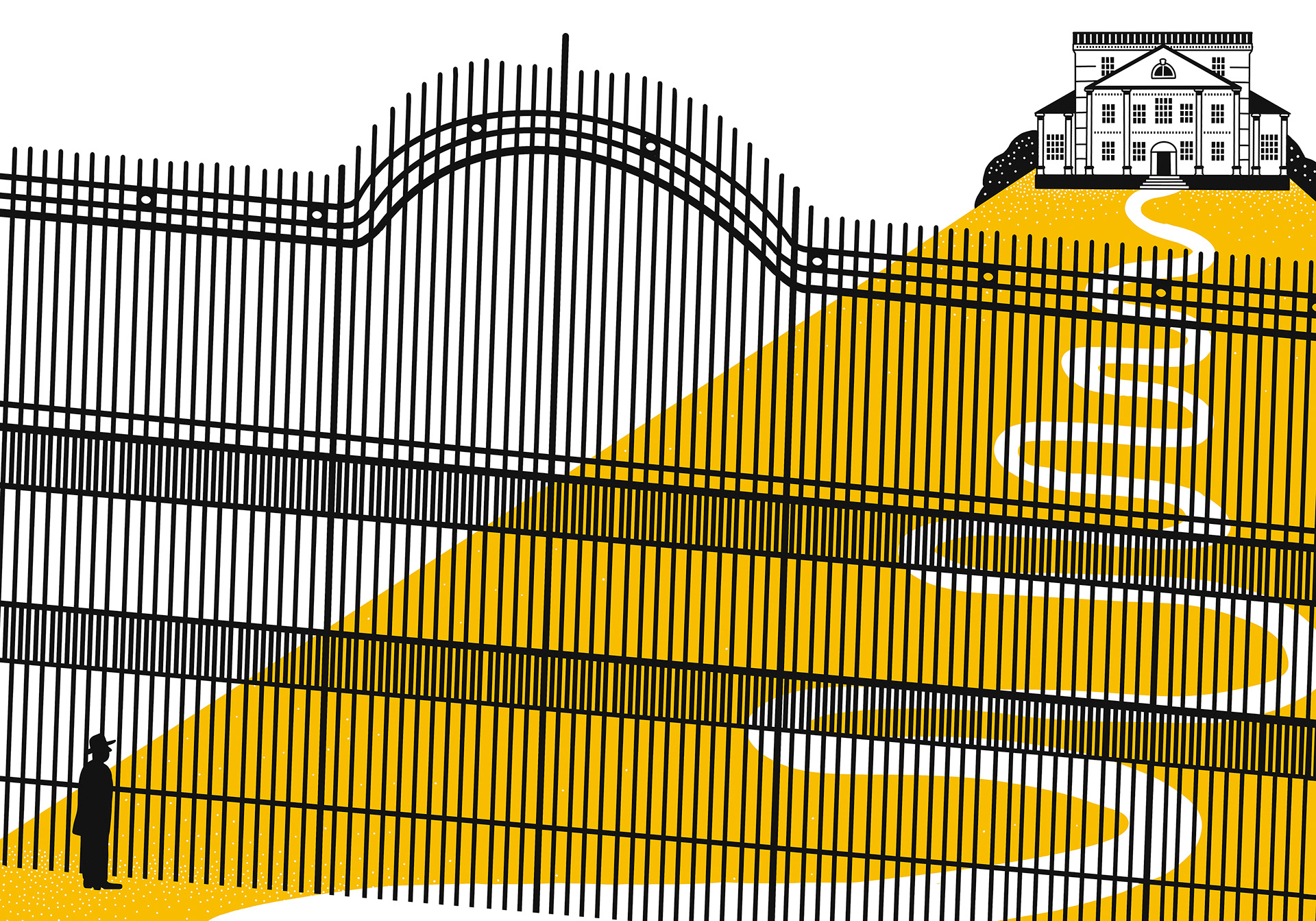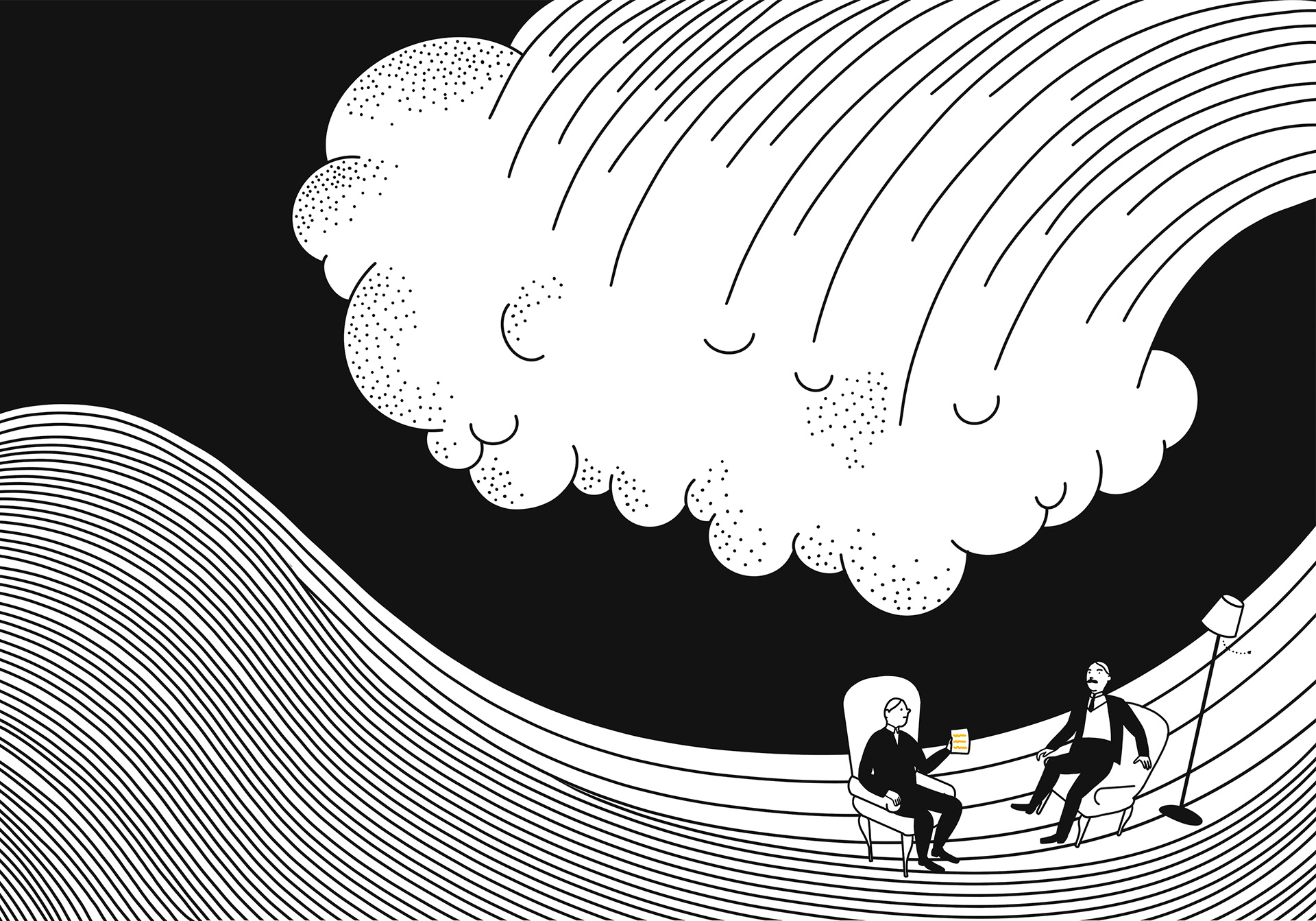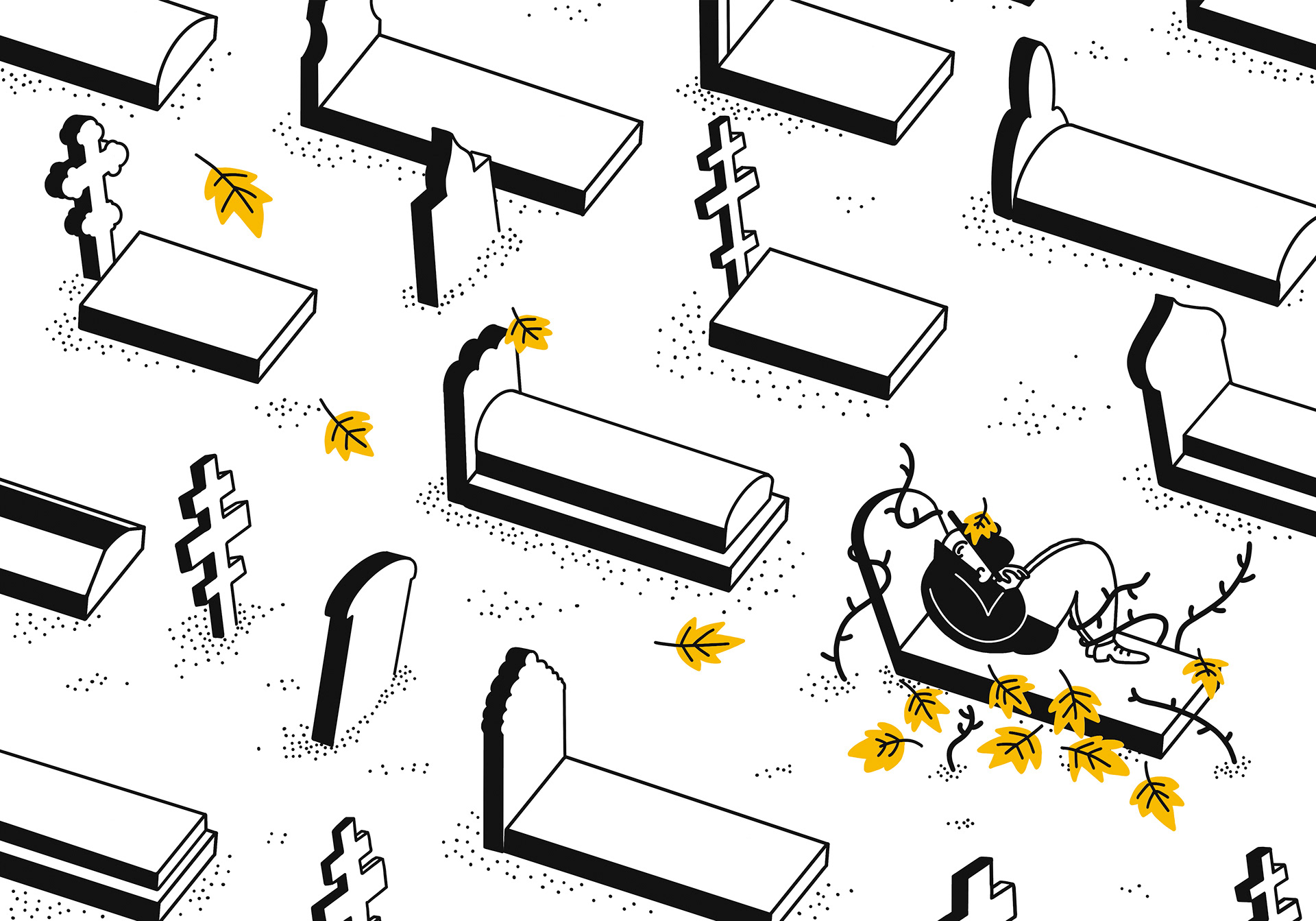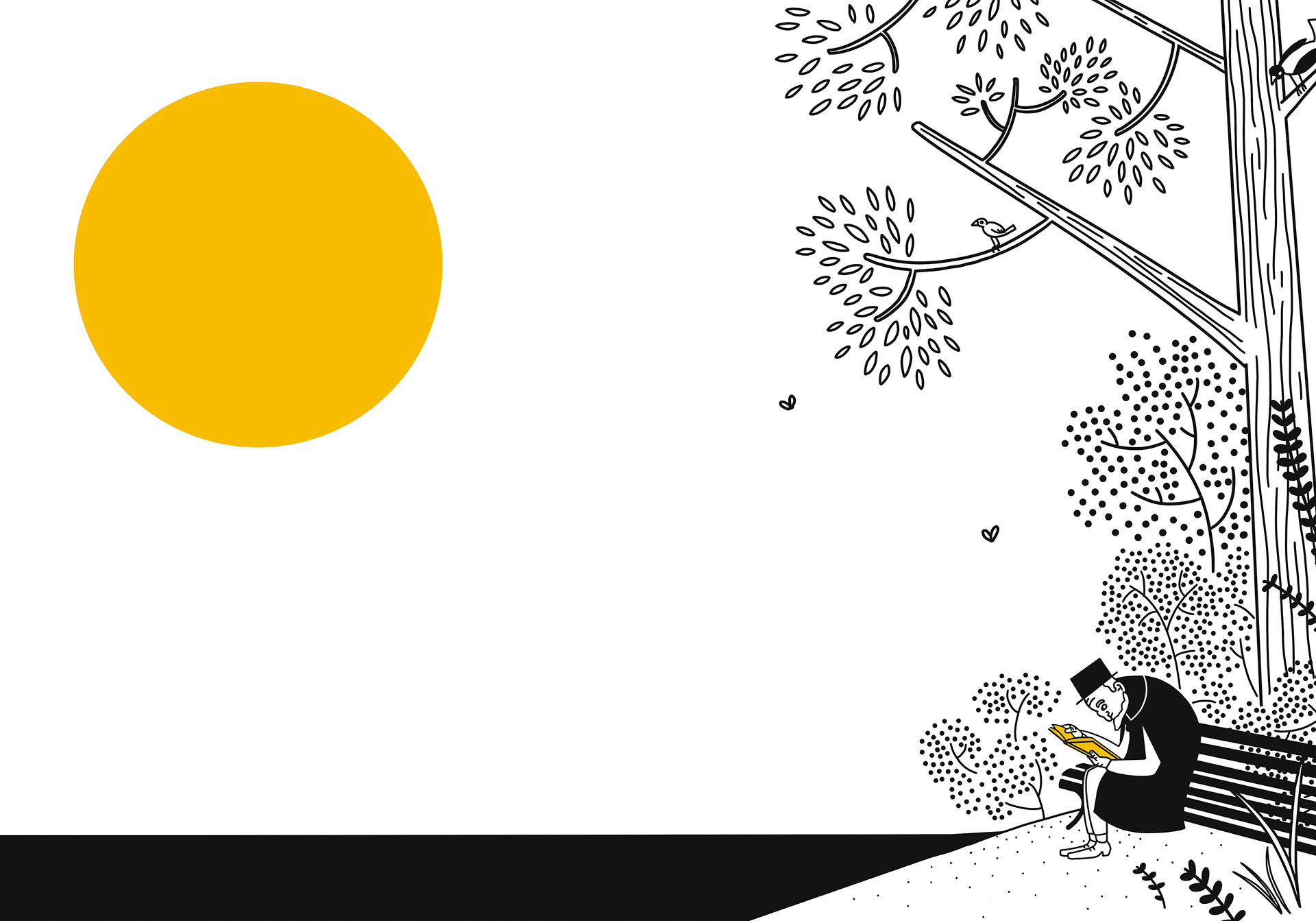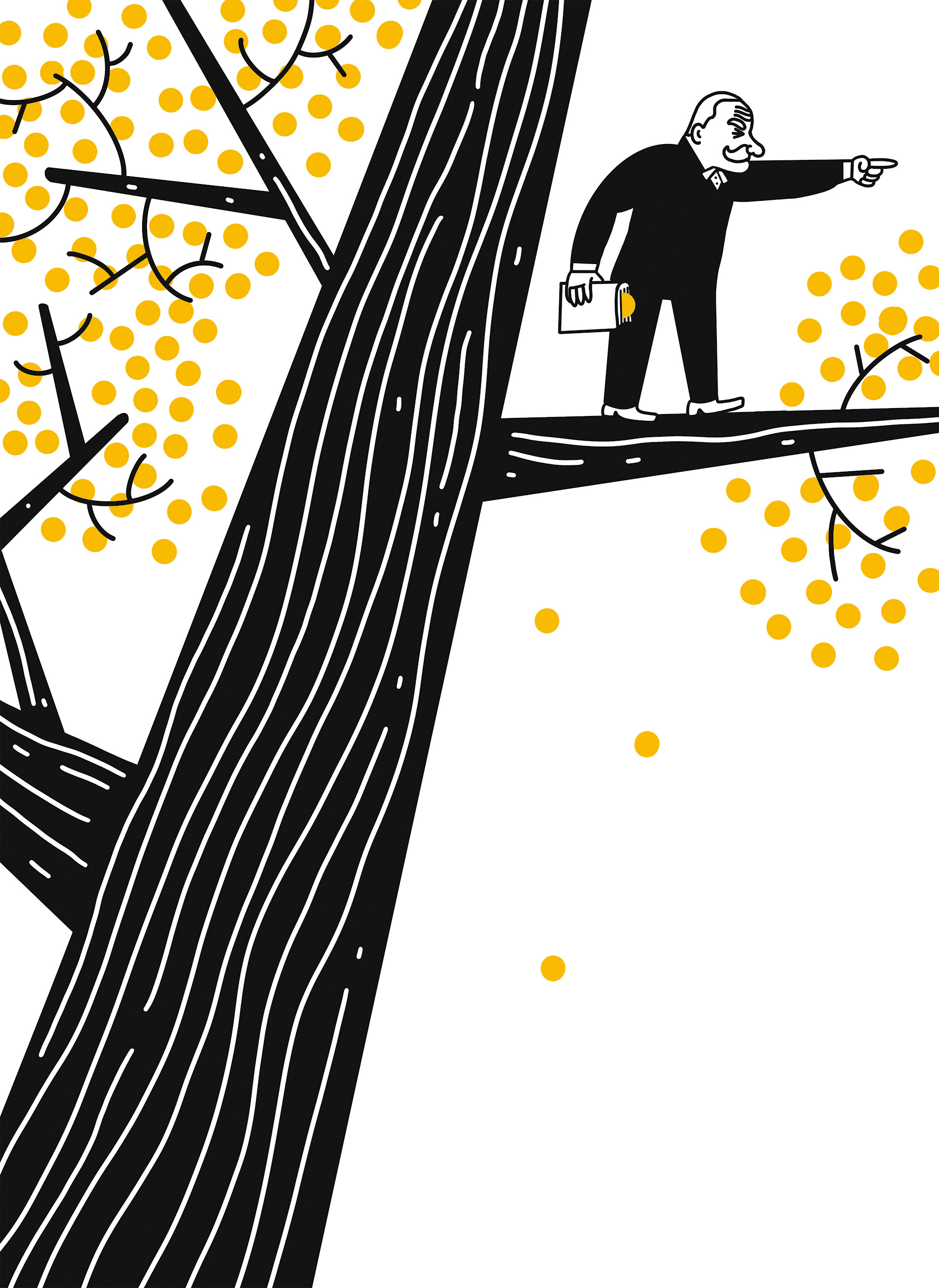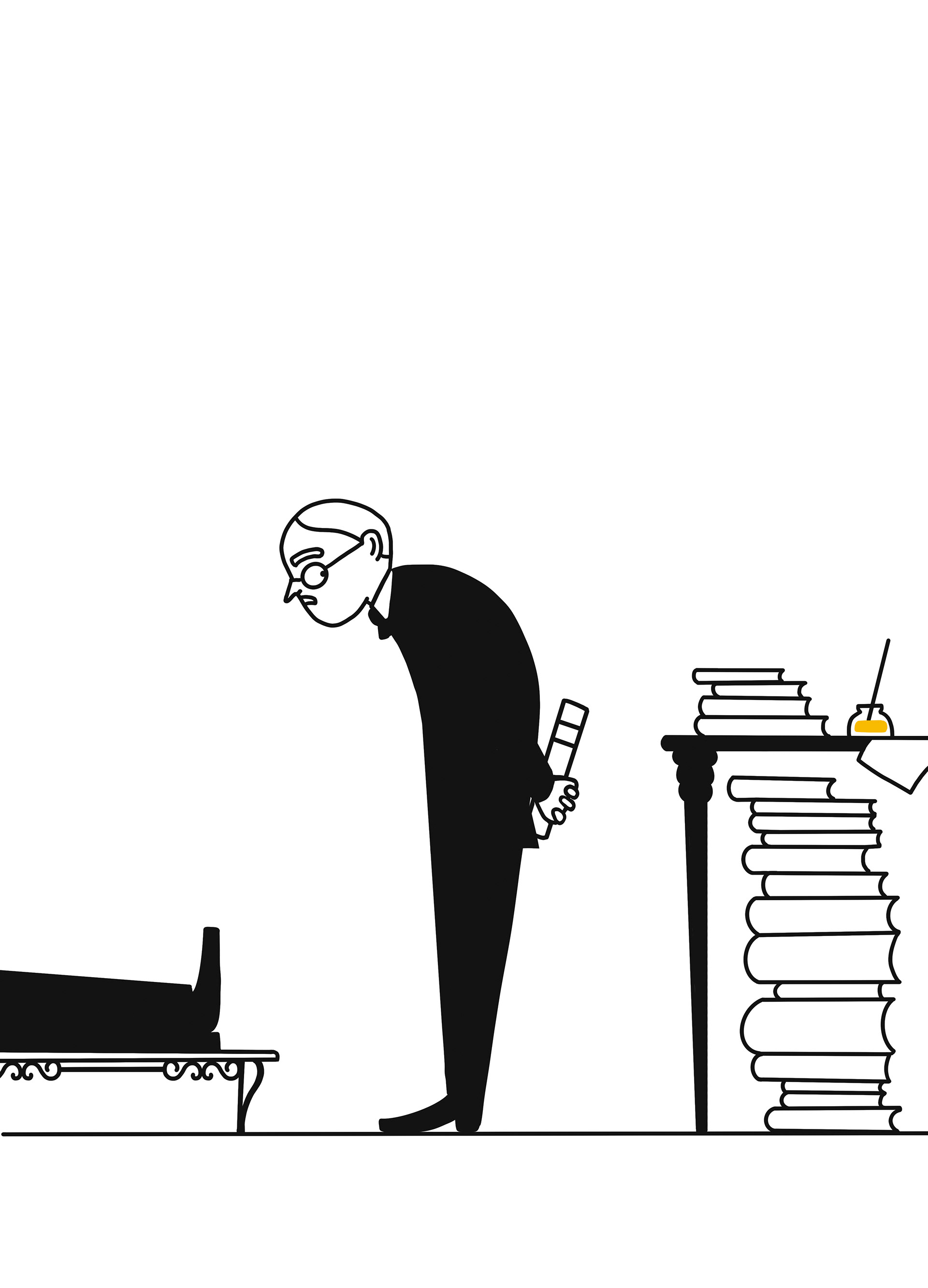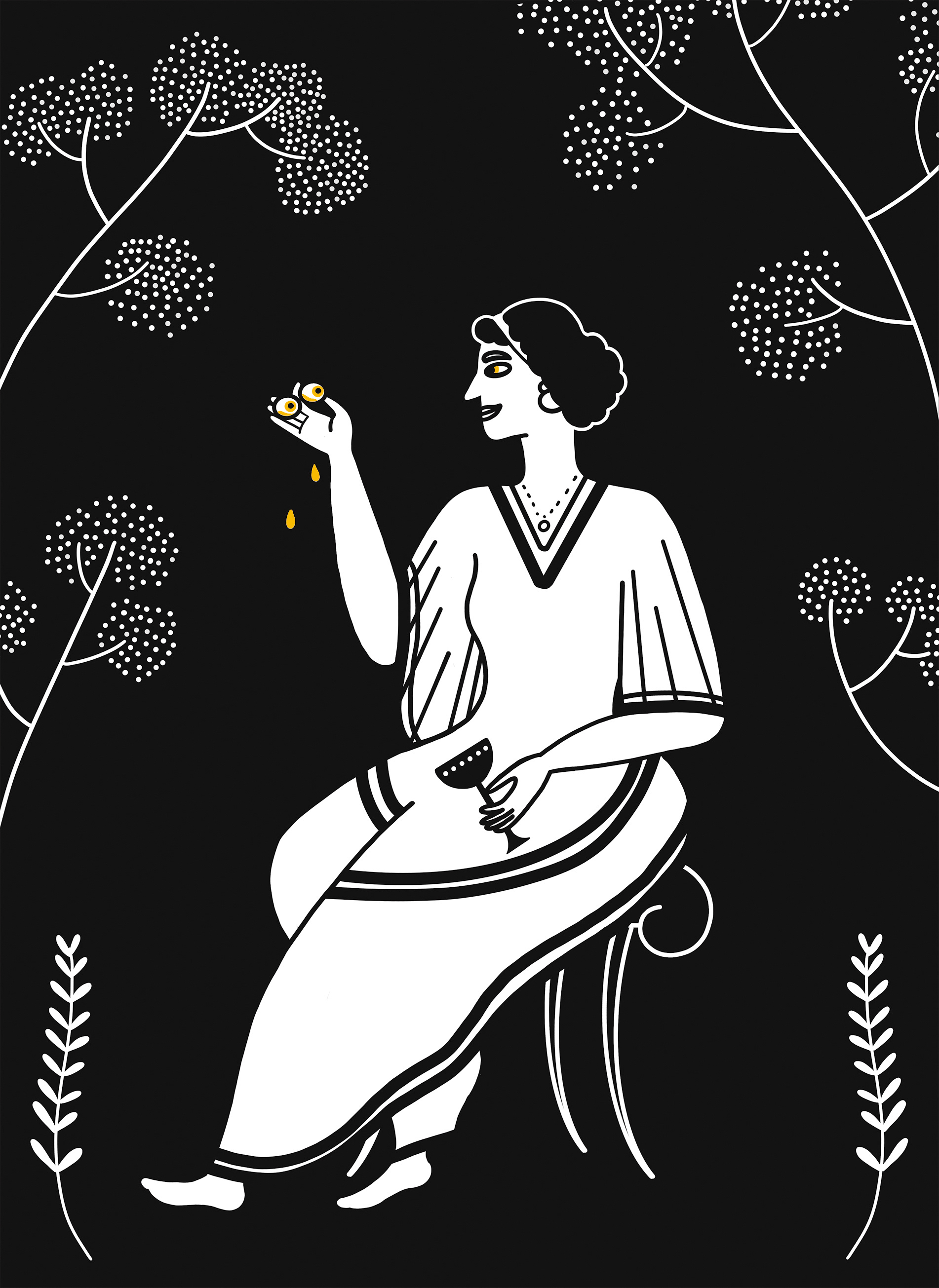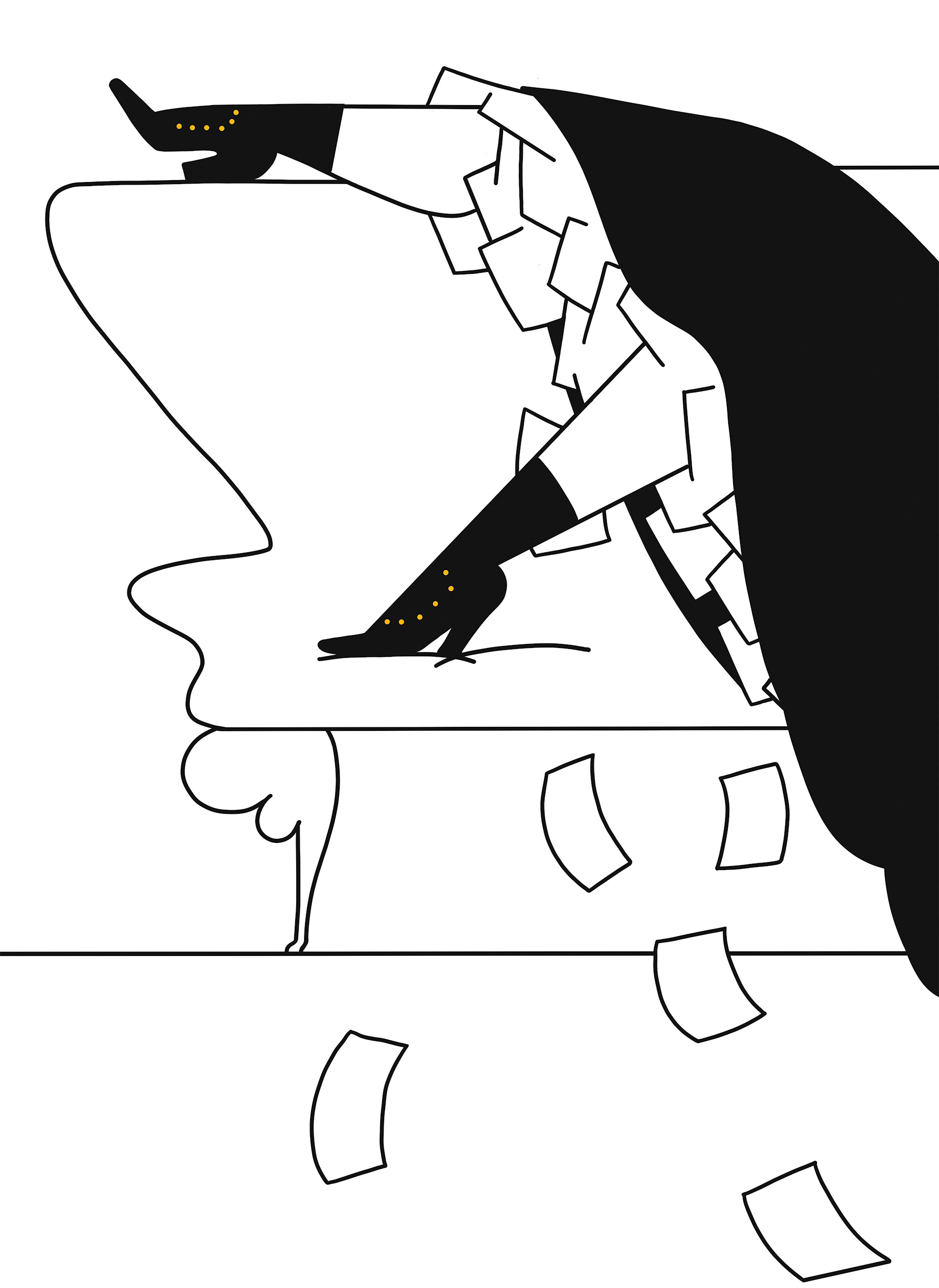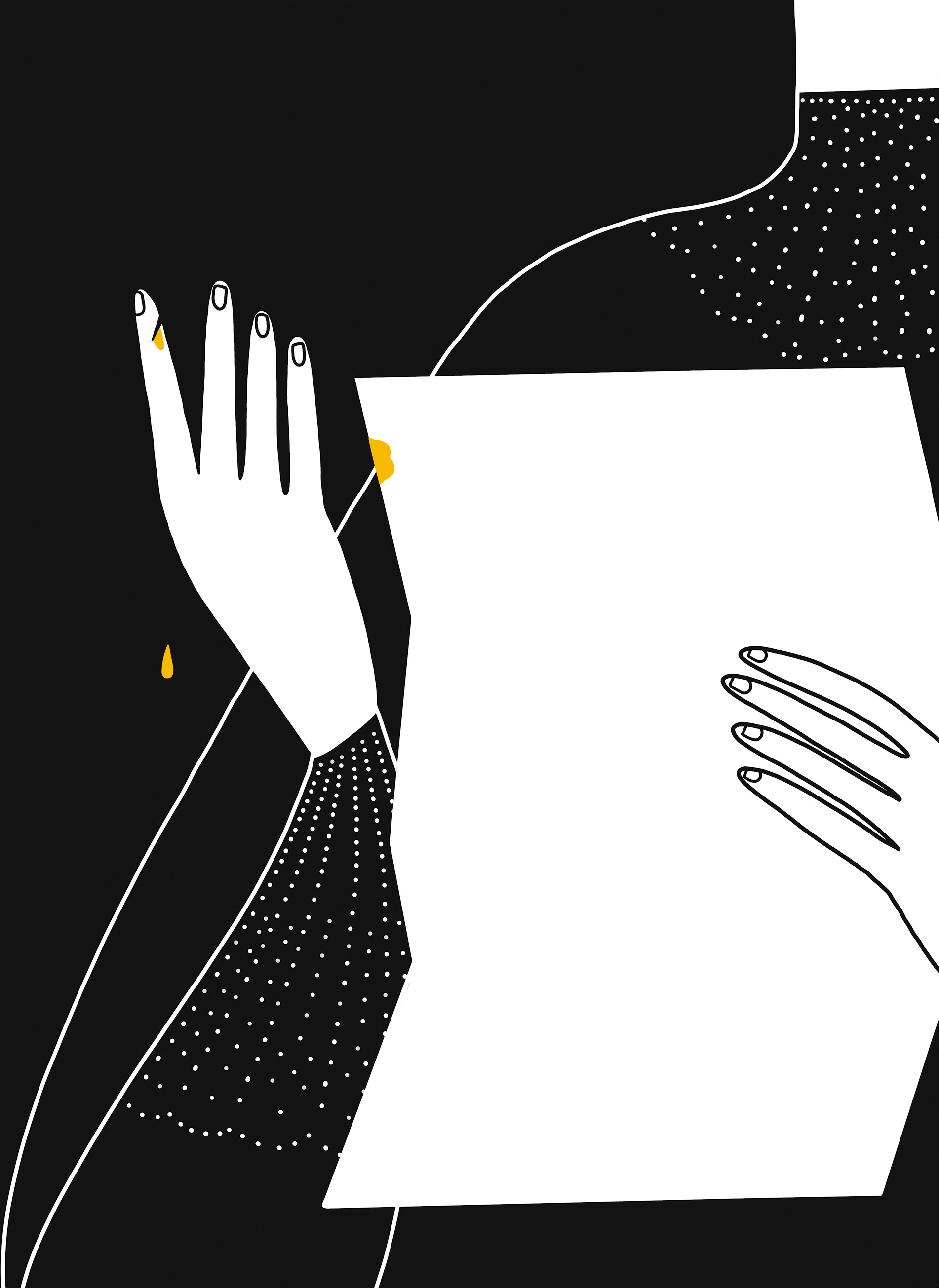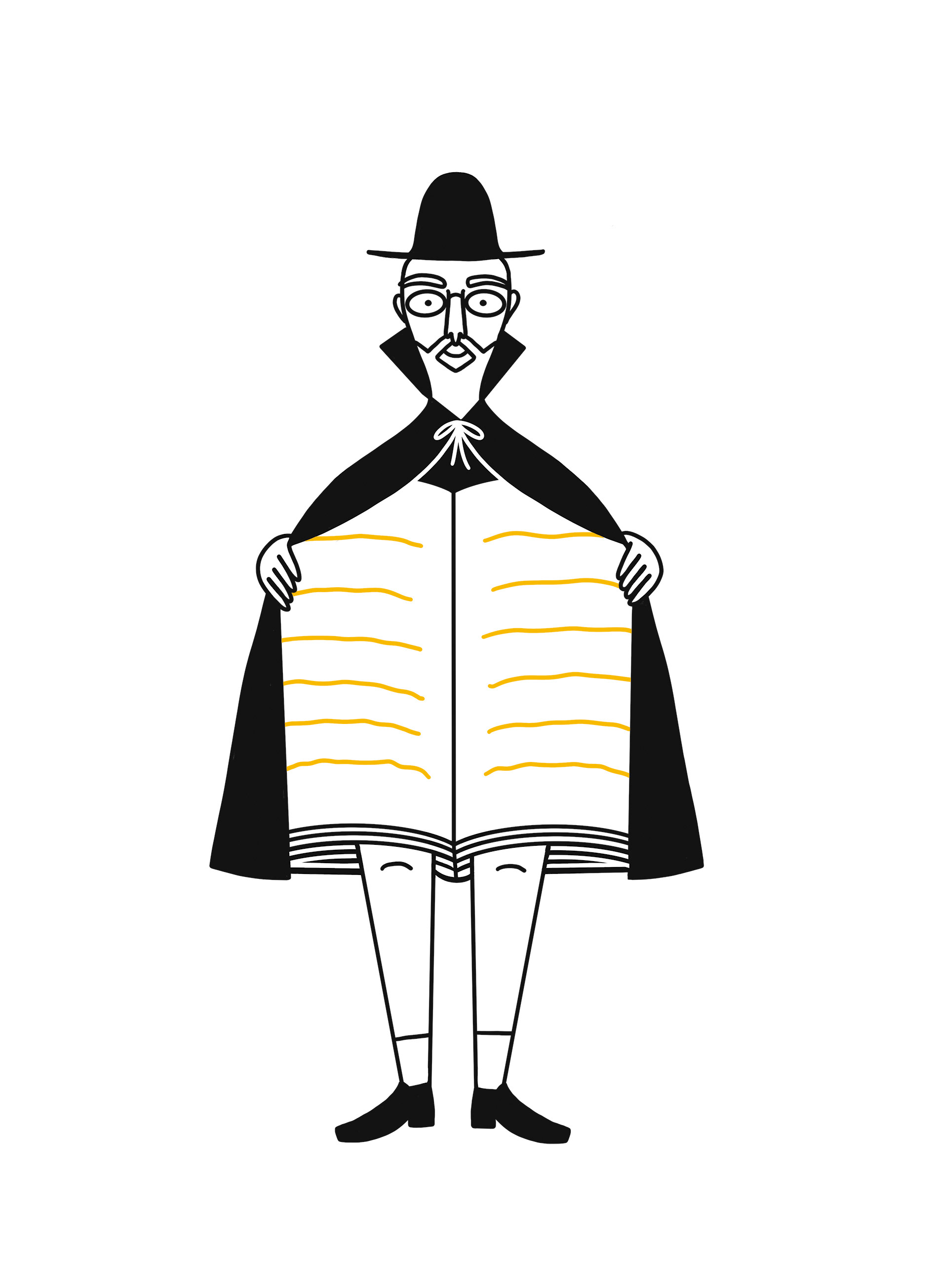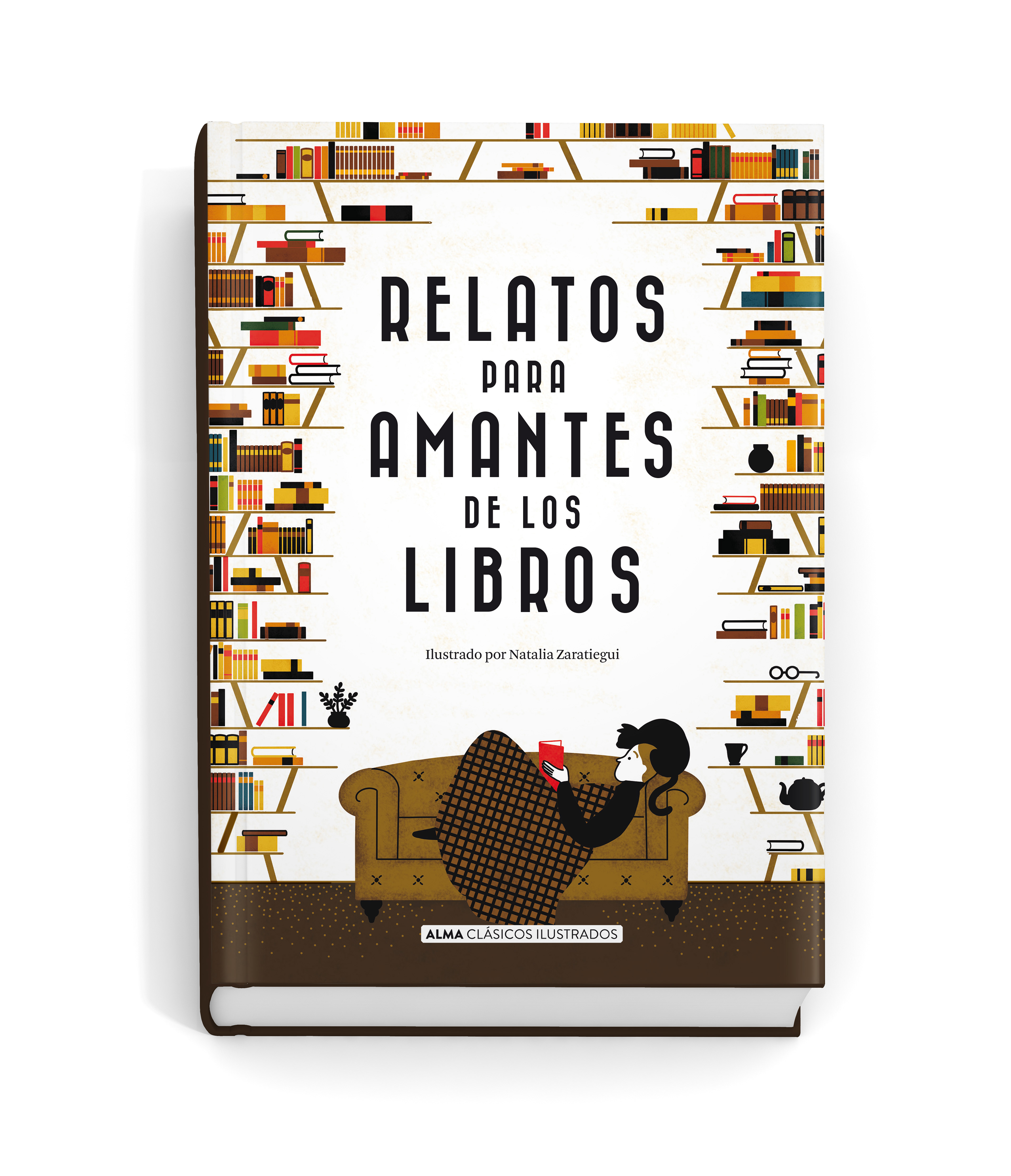 The publisher wanted a cover with 'books and a blanket, something cosy and classical, a reading corner'. I chose an early century typography for the title. The form of the character, the cat and the blanket could remind us of a classical dressed woman.  To increase this mood, I drawed a bookcase as a decorative geometrical element covering the front and the back; its contour was printed in gold.
As the publisher wanted a colorful cover I chose the same yellow I used on the inside illustrations and some more colours with the same colour range.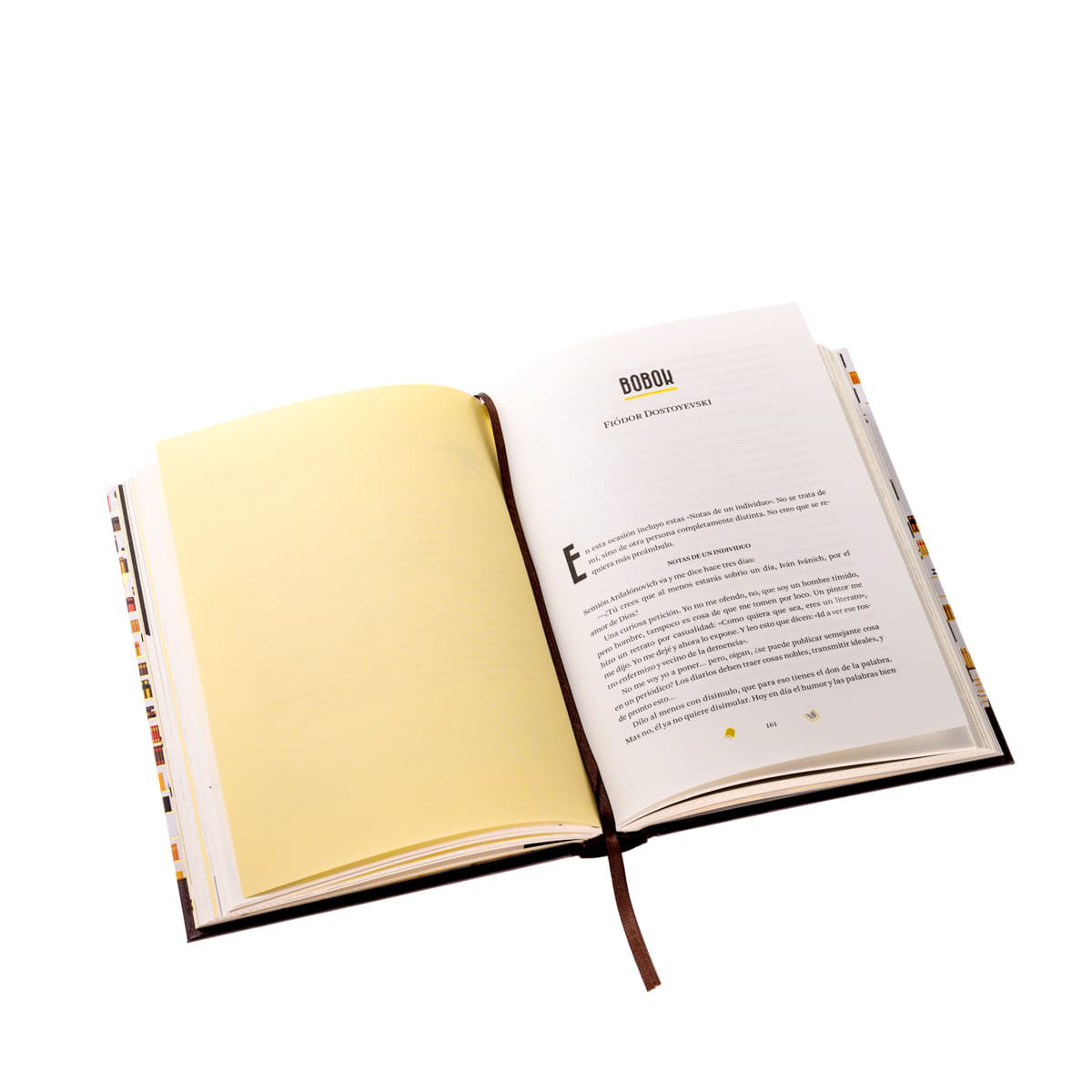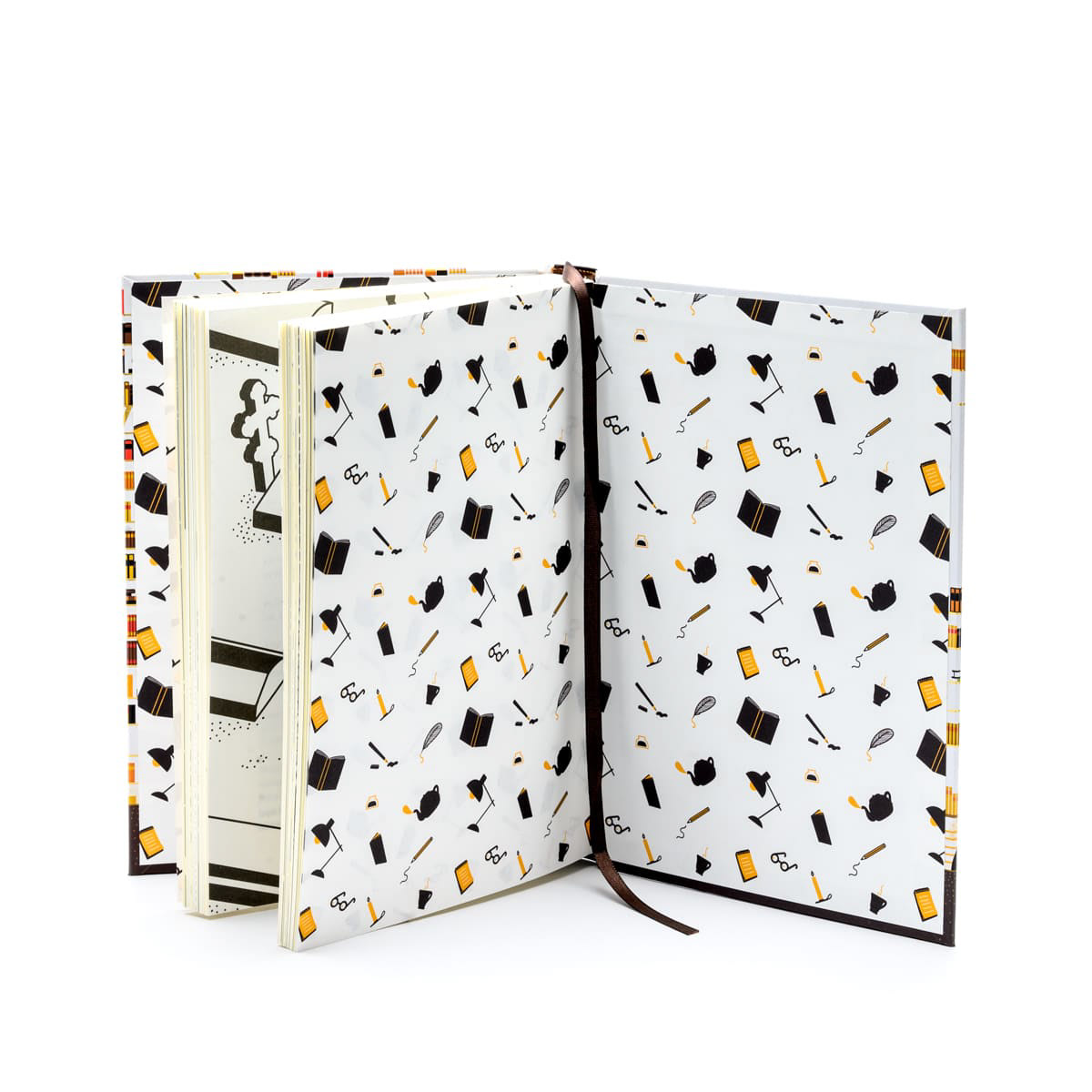 Awards:

3X3 International Illustration Show 2021 - Honorable Mention - Covers
3X3 International Illustration Show 2021 - Honorable Mention - Books
World Illustration Awards 2021 - Highlt Commended - Comertial Publishing