'Stories For Book Lovers' picture book. Publisher: Alma

The commission was to illustrate a picture book; selected stories by great writers like Fitgerald or Chejov. The common link of the stories is the literary world, in its broadest sense. I created 16 two ink inside illustrations; a CMYK cover, endpapers and some detailed illustrations.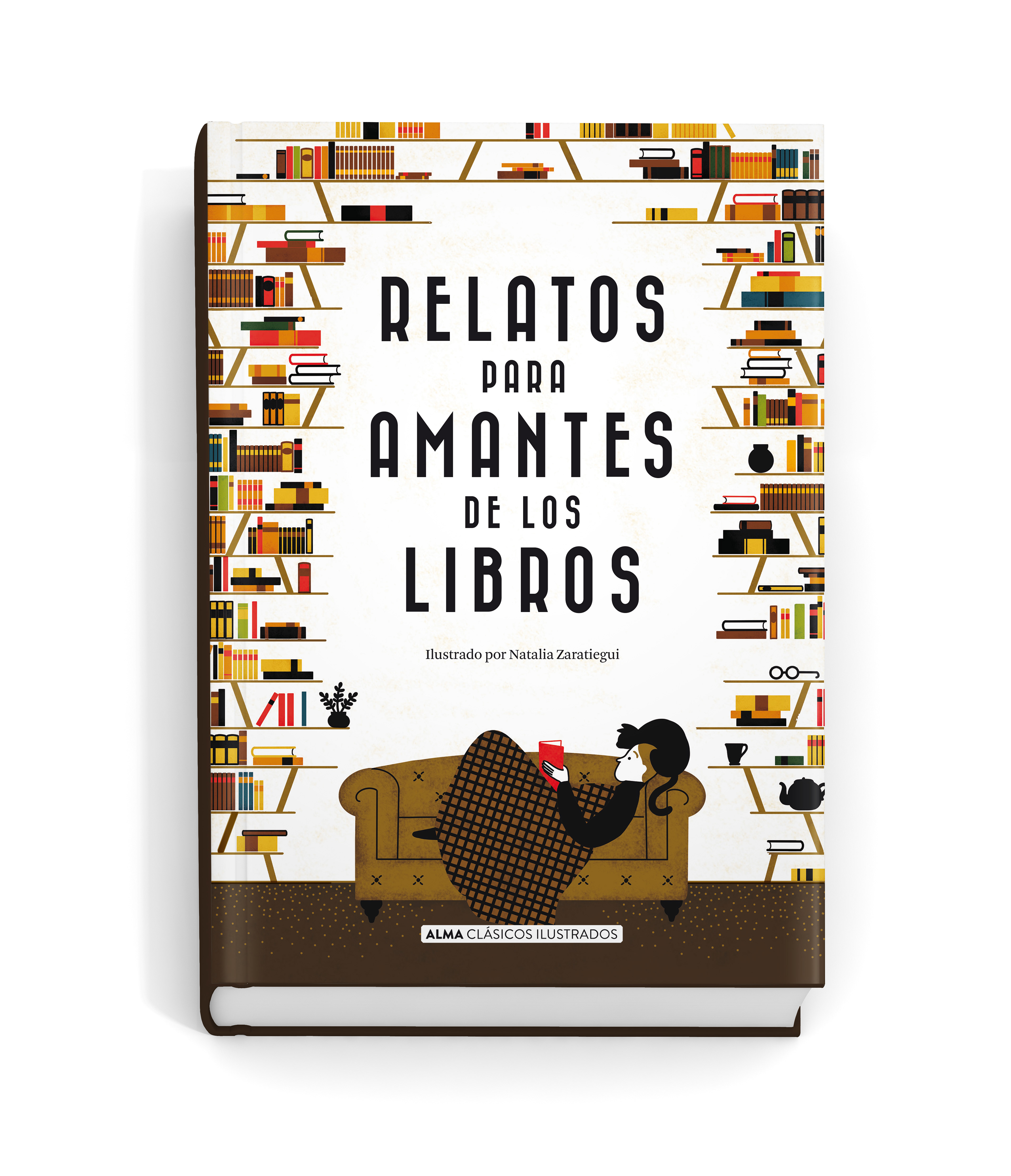 The publisher wanted a cover with 'books and a blanket, something cosy and classical, a reading corner'. I chose an early century typography for the title. The form of the character, the cat and the blanket could remind us of a classical dressed woman.  To increase this mood, I drawed a bookcase as a decorative geometrical element covering the front and the back; its contour was printed in gold.
As the publisher wanted a colorful cover I chose the same yellow I used on the inside illustrations and some more colours with the same colour range.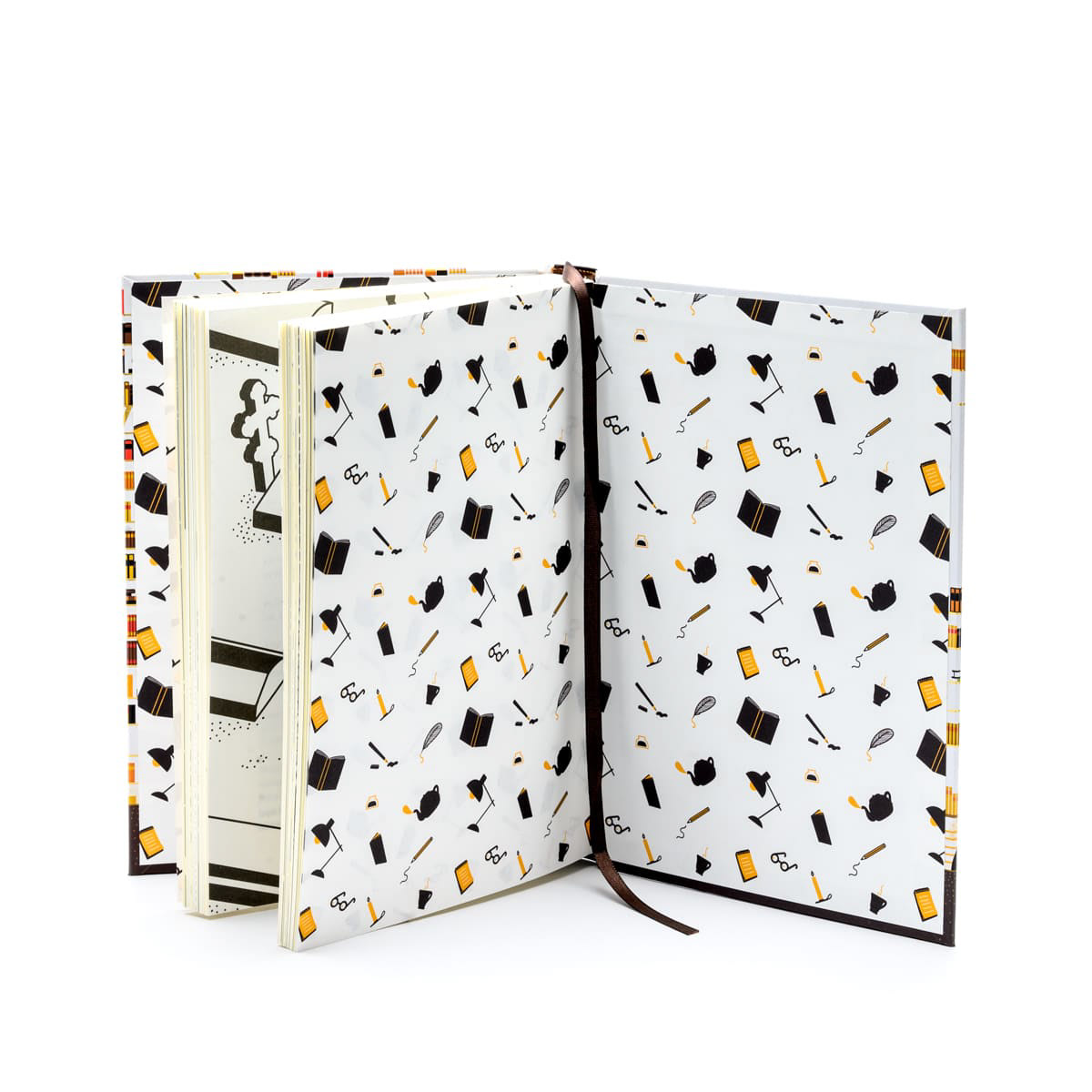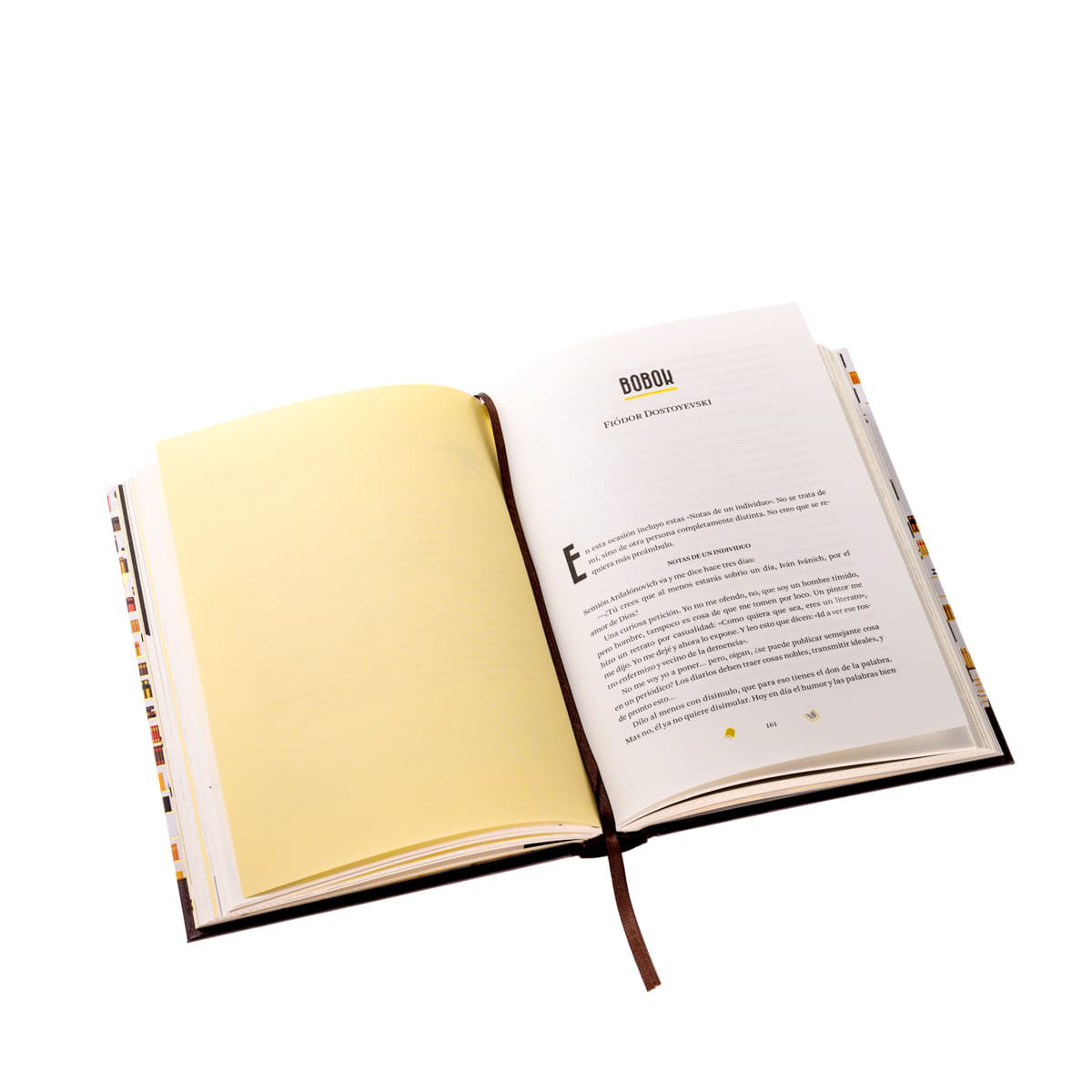 Here are some inside illustrations. I chose not to use grayscale to achieve stronger images, using the yellow colour in a symbolic/poetic way.